You really do learn something new everyday!
Today, I learned what a Parsley Worm is.
This colorful little garden creature ate my Parsley plant.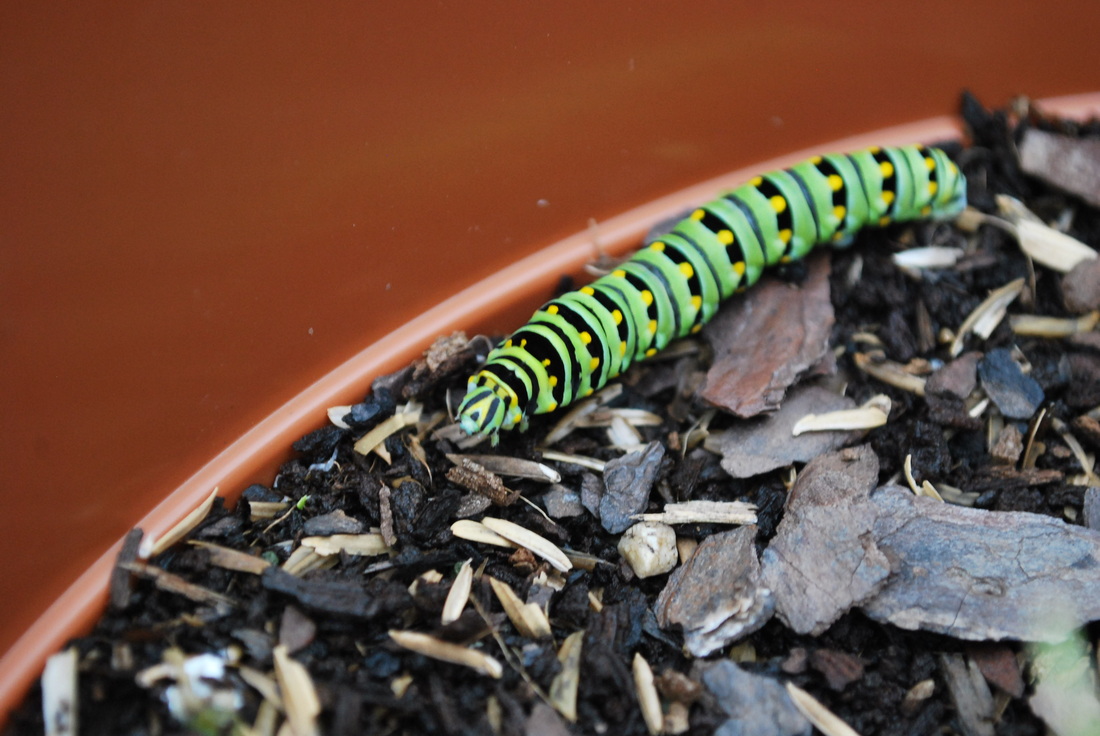 And, being the "big kid" that I am, I couldn't resist the urge to investigate further.
So I delicately poked around the dirt to see if it would move. Indeed it did!
It let out a forked snake-like tongue. After reading more about these unusual creatures, I learned this is their defense mechanism when threatened.

Sorry, Mr. Parsley Worm, I didn't mean to threaten you.
I'm just a member of the Parsleyrazzi and just wanted to get a picture of you.