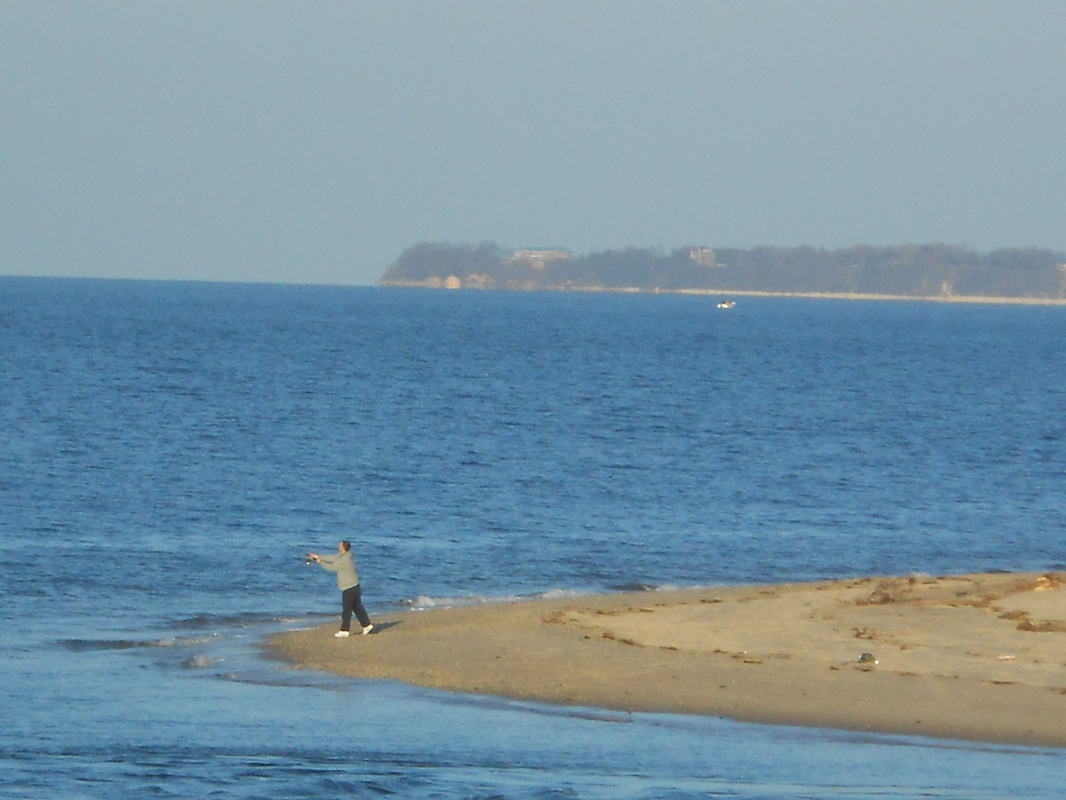 A beautiful Fall day in the Northeast brought out the jolly fishermen.
This photo captured one of them fishing off the Bluff in Kings Park.
Perhaps a brief escape from the sobering aftermath of Hurricane Sandy.

I have an important meeting today and I can't be late.
So many other things to do but they can wait until a later date.
You see, I have a meeting with my fishing pole and I need to cast a line.
Gotta run. I can't be late. This meeting needs to start on time.