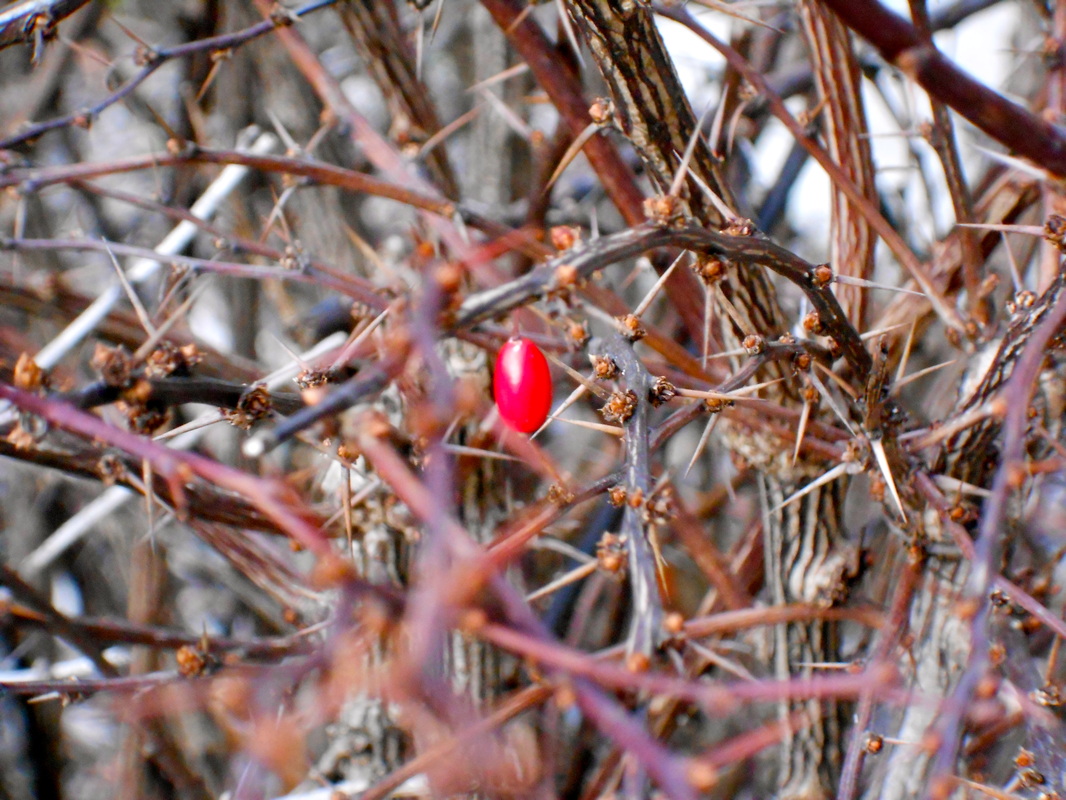 The other day I noticed this beautiful little berry hanging on one of my thorn bushes. It hung there all alone amongst a bush full of thorns.

It made me reflect on the holiday season. For many, it's their favorite time of year but for others it's the complete opposite. It is a painful time of year that pricks like a thorn bush. This year, the holidays will be especially sad for those impacted by Hurricane Sandy and the Newtown, Connecticut tragedy.

Despite the thorns that surrounded the lone berry, it remained unharmed and radiated with its bright red color. It hung in there. It was resilient.
It continued to shine its beauty.

May beauty be found amongst the thorns that surround us.