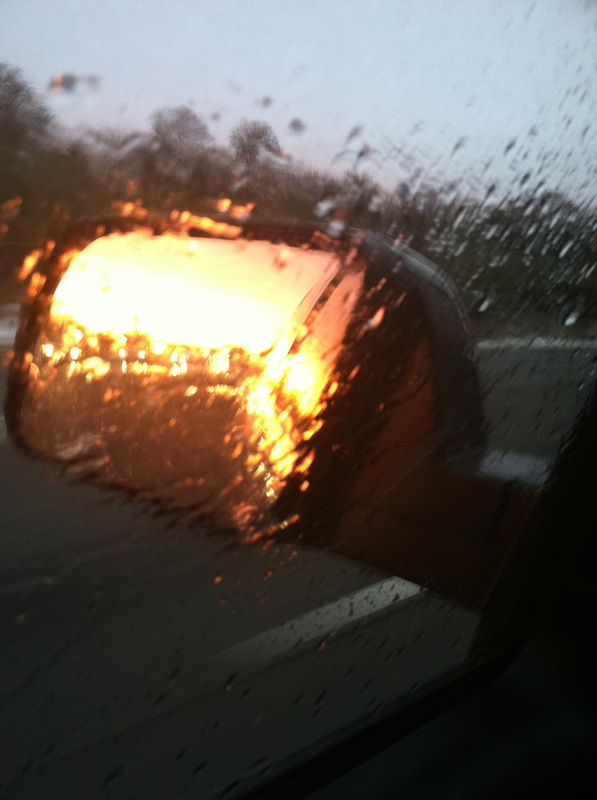 Located on the exterior of the automobile, wing mirrors, also known as side view mirrors, help the driver see areas behind and to the sides of the vehicle. With the correct adjustment, the wing mirror allows the driver to see the area outside of his peripheral vision or "blind spot". By removing the blinders, things become more clear and visible.

As the year comes to an end, we reflect back on the roads we traveled down. Now unveiled, they have become clear and visible.
They are behind us. New roads await us.

As the new year greets us, may you look forward to the new roads ahead.
New beginnings. New mercies. Renewed hope.

I leave you with a verse from a wee old Irish Blessing:

May the road rise to meet you,
May the wind be always at your back,
May the sun shine warm upon your face,
The rains fall soft upon your fields and,
Until we meet again,
May God hold you in the palm of His hand.