Ms. Pushy Parker: "Hmmm, why won't my door open all of the way?"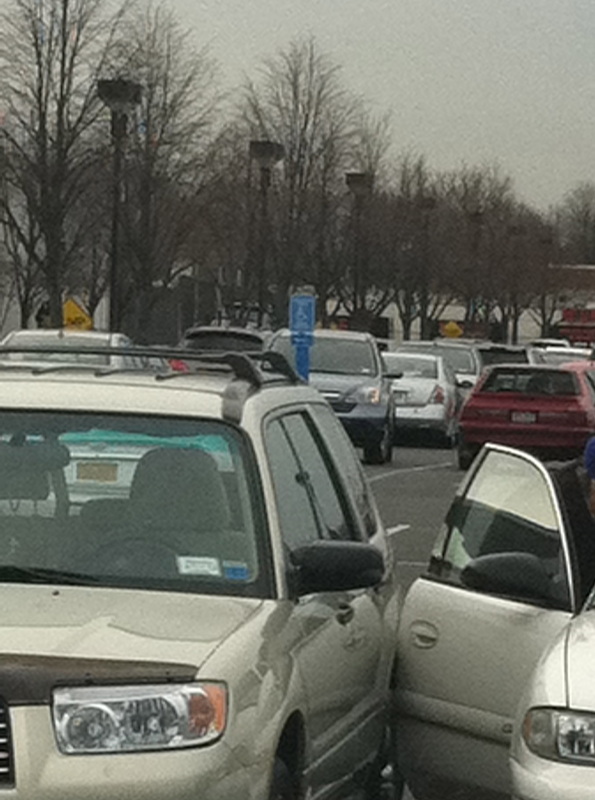 DSW (Dump Shoes Wherever) Shoe Shopper: "I love my new pair of kicks. I will just leave my old ones behind in the parking lot.
Maybe someone else could use them."

Look at the lower right hand corner of photo.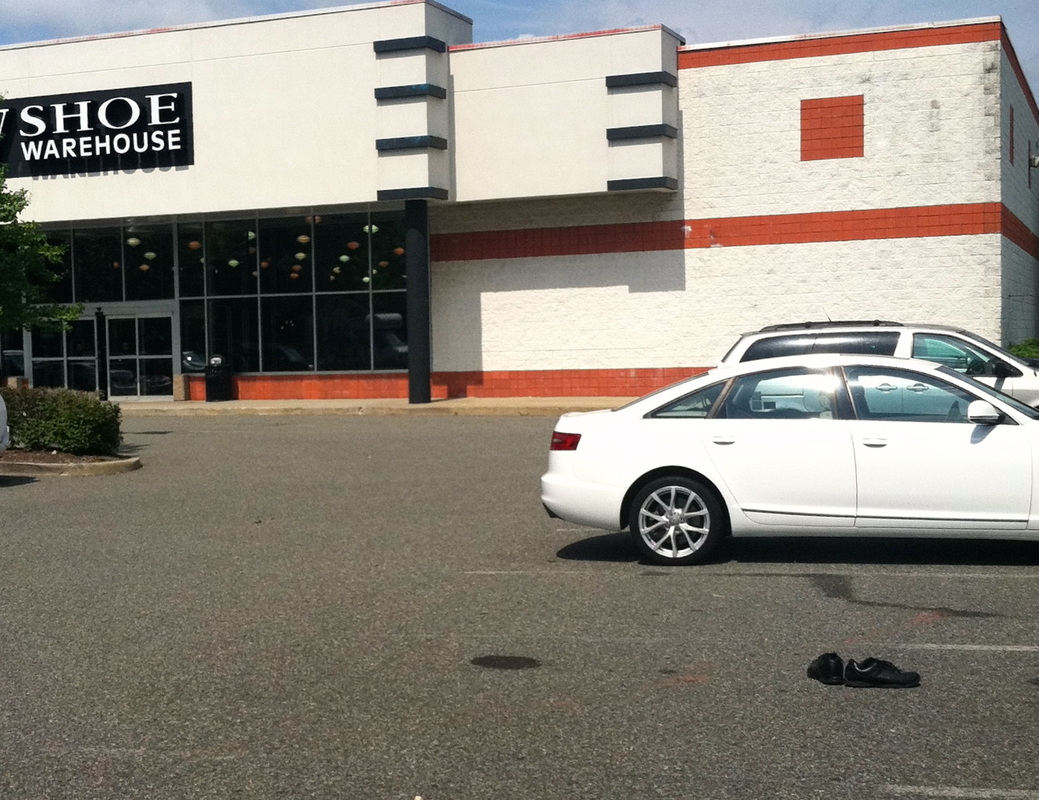 This photo is entitled "Hurricane in Hallway".
The plants blew over when the powerful air conditioner unit kicked on.