The image "Three Crosses" shows Jesus in the middle of two thieves as they await their crucifixion. Each cross symbolizes something different.

Rejection: On one side of Jesus was a thief who continued to scoff and reject Jesus.

Repentance: On the other side of Jesus was another dying thief but he had a contrite spirit and asked for repentance.

Redemption: The cross of redemption. It was the cross of suffering upon which the redeemer of the world was dying. He was dying for the sins of the world, and while he had never committed a sin, he suffered the penalty for sin in all of its aspects - he paid the full price.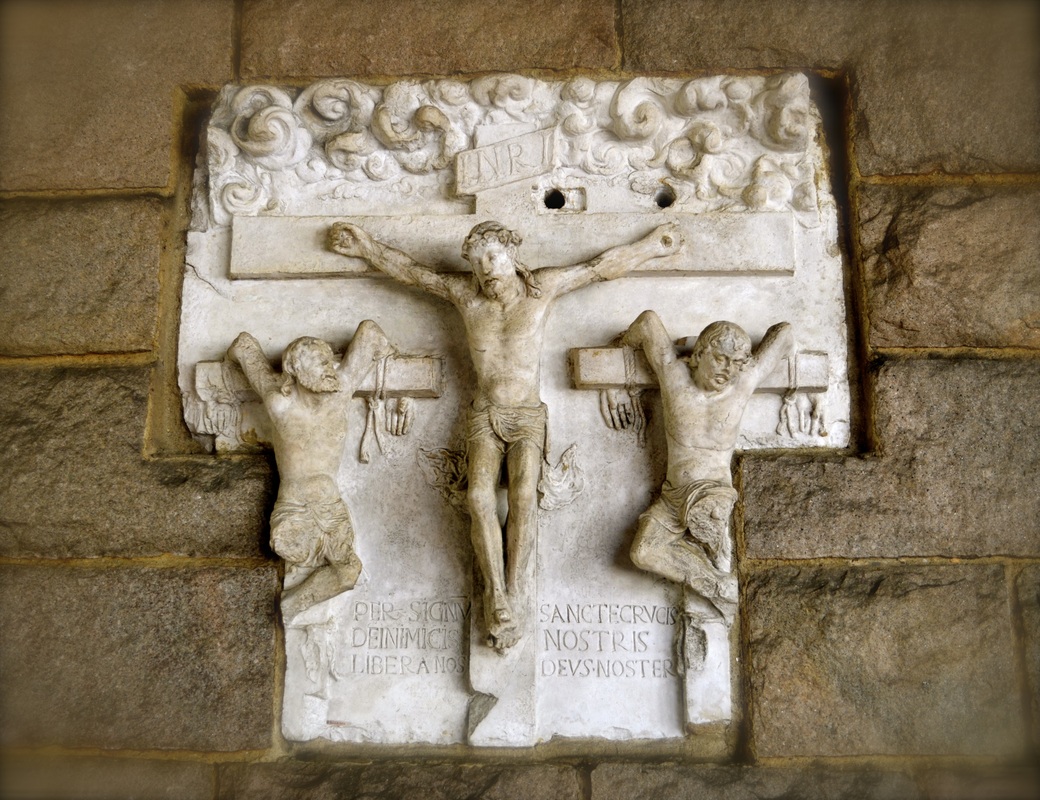 Three Crosses
New York, NY, May 2013