Today is Father's Day. A bittersweet day for many.

My Dad was one of those classic old-school gentlemen. Always in dress slacks and a button-down shirt. I believe I even have a photo of him mowing the lawn dressed like that! Dad provided for a family of nine children on his sole salary. With that, came great sacrifice. Sacrifice that many of us in today's world couldn't fathom. But with the sacrifice of modern luxuries came the blessings to find enjoyment in the simple things in life.

My father was a happy-go-lucky guy and he enjoyed playing the guitar.
He would often pick up his guitar and start strumming and singing old tunes. Naturally, I would put on my own talent show in the living room dancing or signing along to the beat. One tune that is engrained in my memory was "Heart of My Heart".

"Heart Of My Heart", I love that melody
"Heart Of My Heart" brings back a memory
When we were kids on the corner of the street
We were rough 'n ready guys
But oh, how we could harmonize
"Heart Of My Heart" meant friends were dearer then
Too bad we had to part
I know a tear would glisten
If once more I could listen
To that gang that sang "Heart Of My Heart"

Then there were the trips that Dad and I took to the local soda shoppe.
It would be just the two of us which was quite an amazing task with such a large family.

The soda shoppe was one of those old-fashioned places that made fresh
ice-cream sodas using the "Soda Jerk" machines placed behind the counter and the red leather bar stools in front of it. Naturally, the seats spun around which made the experience even more fun. What's better than spinning while sipping on a chocolate egg-cream soda!

As cliche as it sounds, those were the good old days. Simple times.
Simple pleasures.

So you see, the fondest memories that I have of my father are the moments I shared with him not the monetary trinkets. It's the moments and the memories that stand out in my mind. I don't recall which gifts he gave me or when he gave them to me. I remember the fond memories we shared in the short 13 years we had with one another.

I know a tear would glisten if once more I could listen to my Dad sing "Heart of Heart".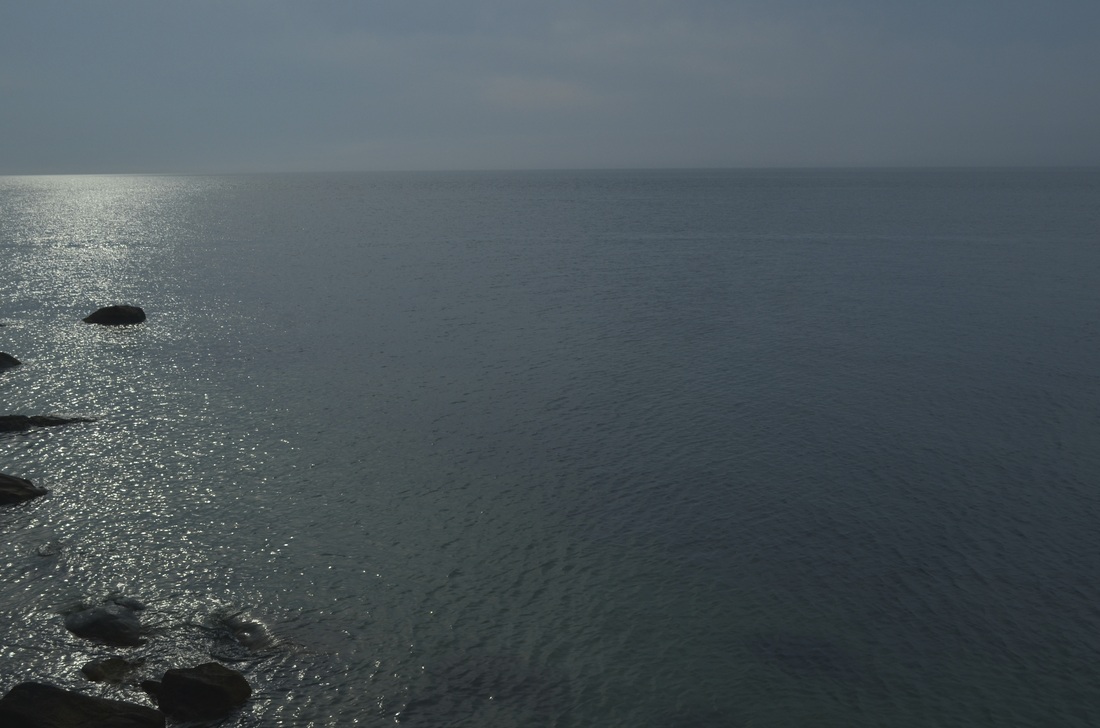 Sun glistens on the water after a rainy day.