My sisters and I just sat down to enjoy some iced coffee at a quaint coffee shop on the East End when one of my sisters said with a smile "look behind you". I turned around and there it was…the perfect photo opportunity sitting right behind me. I giggled at how I had overlooked this little gem and how well I have others trained to scope out photo opportunities for me. In this case, it was my sister that was looking out for me. "Looking Out" or "Lookout" translates to the act of looking out or "keeping watch". Now God keeps watch over us everyday but who else looks out for us?
Oftentimes, it's during difficult times that you will discover those that have your best interest at heart.

Those that give freely and expect nothing in return.
Those that have compassion.
Those that genuinely care for you.

Surround yourself with those that inspire and encourage you. Look behind you. Those are the ones that have your best interest at heart.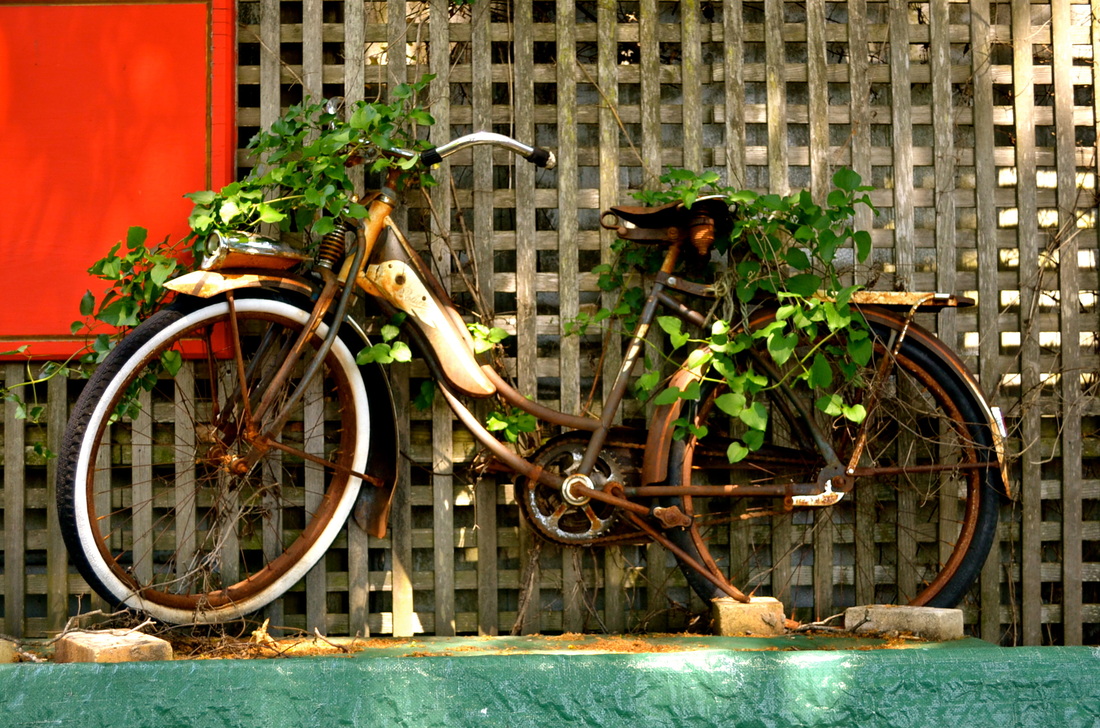 Aldo's Bicycle
Greenport, NY 2015