Pink ribbons are often affiliated with all things "girly"…pretty little hair ribbons for baby girls or embellishments for gift wrapping. Today, pink ribbons have taken on a whole new meaning as the national symbol for Breast Cancer Awareness. The month of October is nationally known as "National Breast Cancer Awareness Month".

Even if you google "pink ribbons", the top searches generated are the Breast Cancer pink ribbon symbol versus actual pink ribbons. Separate and aside from the "symbolism" of the pink ribbon is the meaning that it has to someone that has endured breast cancer and for those fortunate enough to have survived.
One of those people is my sister, Patti. A breast cancer survivor of 15 years. Praise the Lord!

I remember the day when she shared the news with me. My heart sank. A healthy mother of three young children whose world was rocked after an annual mammogram. As if that wasn't enough, our mother was also battling cancer at that time. During this trying time, these extraordinary women remained focused on the needs of their family instead of themselves. They kept life moving.

So what's the moral of this story? Life can change literally on a heart beat.
Many recite this philosophy but how many really live by it? If we truly lived it, our actions would be different.

We would stop holding grudges and work towards rebuilding healthy relationships.
Traysays translation: Act your age! Put your big girl pants on or man up and say your sorry!
Some would rather not speak to others for an extended period of time as opposed to resolving quickly in a peaceful manner.
Precious time wasted over trivial things.

We would lift others up instead of tearing them down.
Traysays translation: None of us are perfect. We all have our quirks. Focus on the good qualities of that person and why they are part of your life.

We would put the needs of loved ones first instead of always focusing on our own needs and wants.
Traysays translation: We need to mean it when we say "Let me know if you need anything" or "I'm here, if you need me".
Oftentimes, we make these statements conditionally. In other words, I will only be there for you when it's convenient for me.
There's never a convenient time for a tough time.

We would spend more time being positive as opposed to focusing on the negative.
Traysays translation: Look at the glass half full instead of half empty. Our cups runneth over much more than we probably realize.

We would ask God to search our hearts and set us on the straight and narrow path.
Traysays translation: God sees our hearts. A clear conscience is priceless.

Life can change literally on a heart beat. May our actions speak louder than words.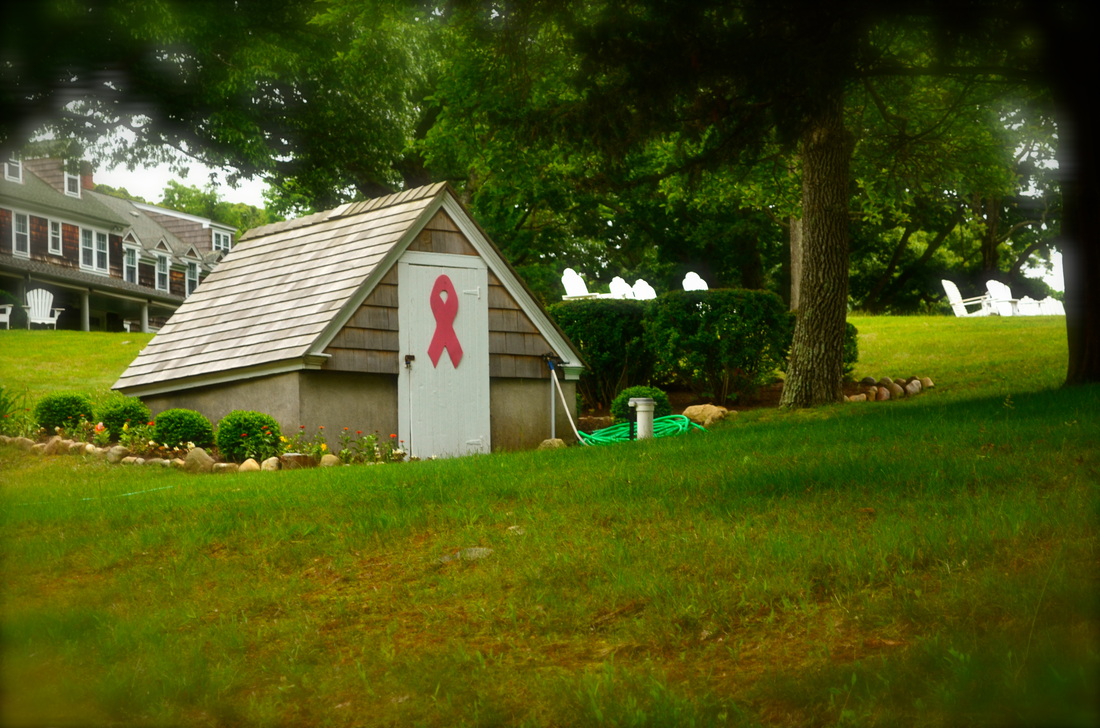 Pink Ribbon on White Door
Shelter Island, NY 2014