About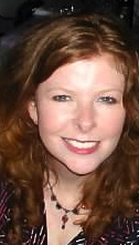 I started my creative career at the tender age of six by making hand-blown Easter eggs for my first-grade teacher. After safely transporting them in my schoolbag, I accidentally sat on them.

Many years later, I entered the creative field of web and graphic design.
Eventually I traded my pixels and picas and moved into Project Management.
Yes, quite a career change. As a creative outlet, I turned to digital photography as well as occasional freelance work. I also wrote a book entitled "Rise and Shine".

In 2013, Tracey Frezza Creations was born. A freelance design boutique, based on Long Island, New York, providing custom graphic design and stock photography.
Storytelling and emotional connection is often a key element in my photographs.

---
My personal journey
Born and raised in Queens, New York, I am the youngest of nine children and the only redhead in the family. Arriving in my mother's latter years, I was considered a "change of life" baby. Based upon the events in my life, I suppose I took that title literally.

At age 11, I was diagnosed with a life-threatening illness called aplastic anemia.
This is when the bone marrow, which is the factory that produces all of the blood cells, stops working.

I was given a 50/50 chance of survival with a bone marrow transplant as the only option.
By God's grace, I survived. In 2011, I survived a bout with cancer.
These experiences have allowed me to see life through a new set of eyes.
Eyes that appreciate the quiet beauty found in the simple things of everyday life.

Photography allows me to capture this quiet beauty. Quiet beauty that speaks ever so loudly.
I hope you take a moment to listen to the photographs as they exhibit the natural wonders of God's creation.

Photographs are stories with unspoken words.