Street Photography is a genre of photography that features subjects in candid situations within public places and does not necessitate the presence of a street or even the urban environment. 'Street' simply refers to a place where human activity can be seen, a place to observe and capture social interaction. The subject can even be absent of any people and can be that of object or environment where an object projects a human character or an environment is decidedly human. (courtesy of wikipedia.org)

So today while walking along the Jones Beach boardwalk, I took some impromptu "Street Photography". A beautiful day consisting of endless blue skies with white puffy clouds and comfortable temperatures in the mid-70's.
And, yes, I did state in last week's entry that it was the last official day of Summer. Who knew!



A pair of love birds.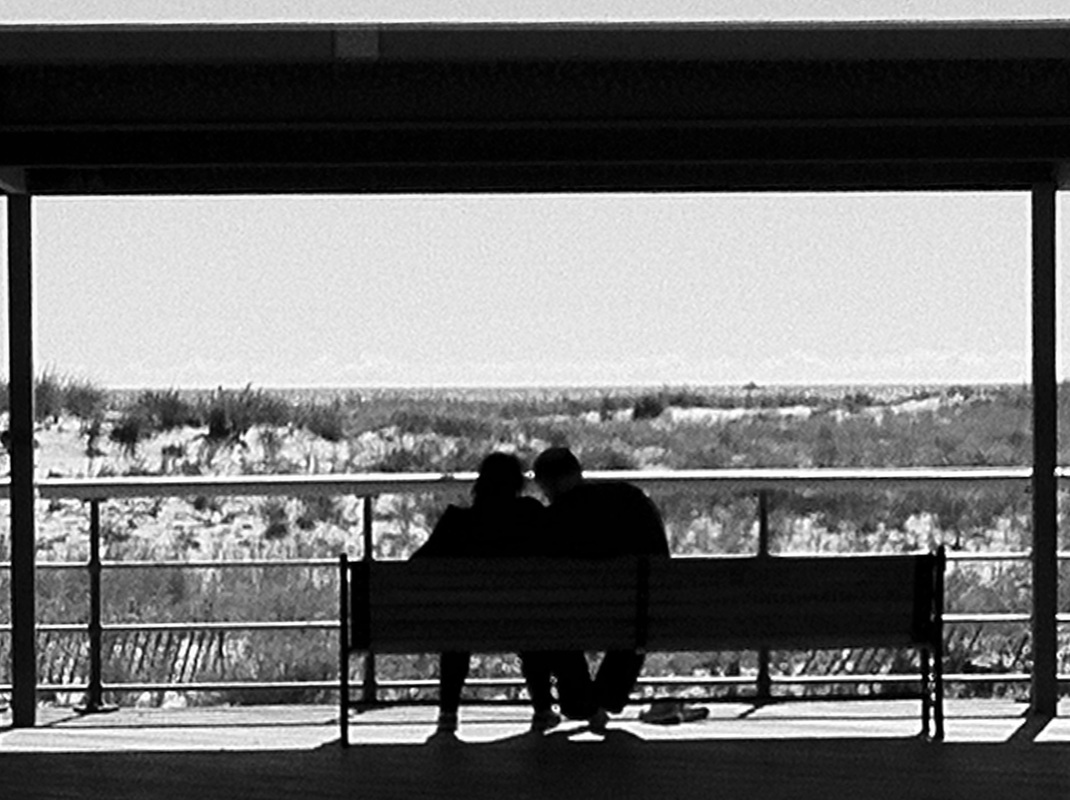 A senior couple enjoying a game of shuffleboard.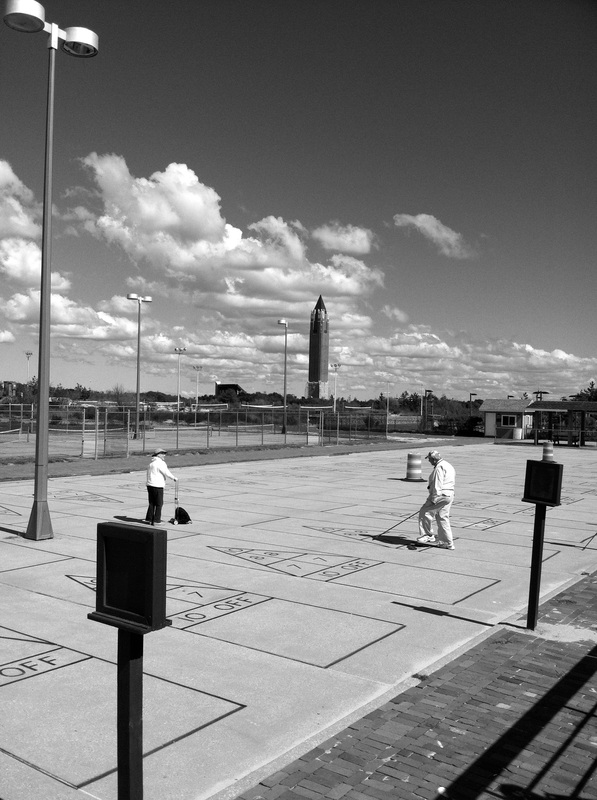 Mother with 4 children. Naturally, there is always one child that prefers to venture off on their path...even if it's a shuffleboard.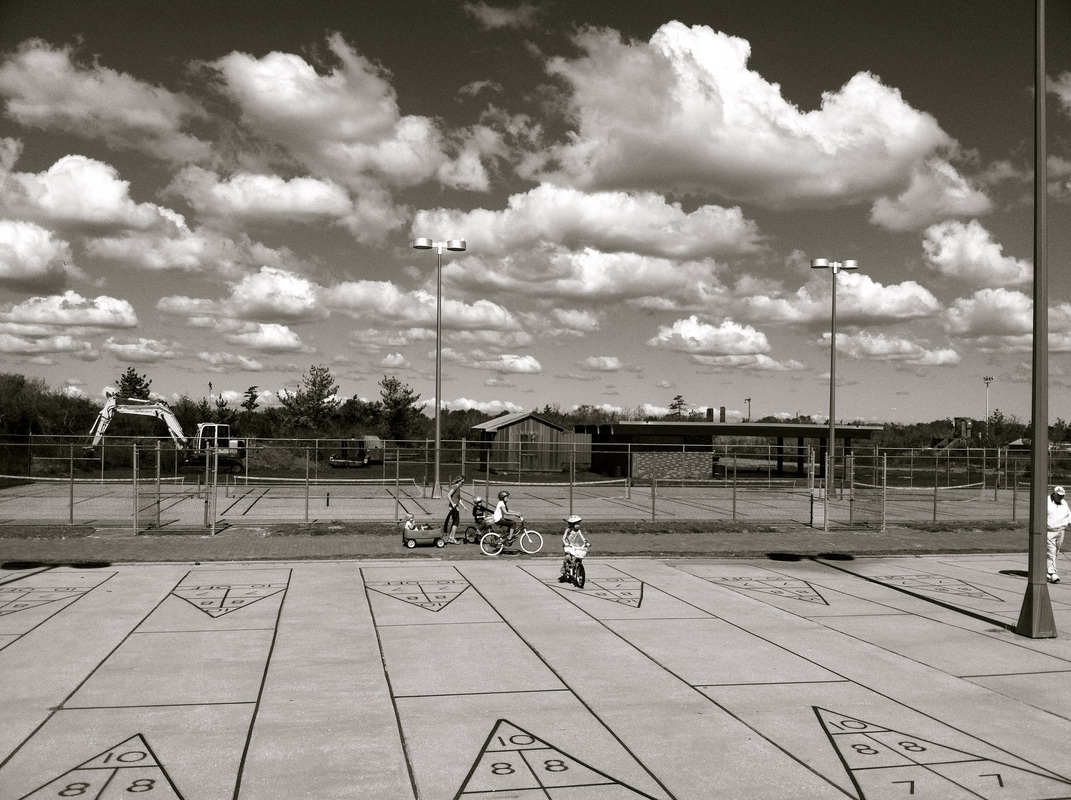 The following color photographs show off the various textures discovered along my walk.


Sand (Lonely white feather resting on the sand.)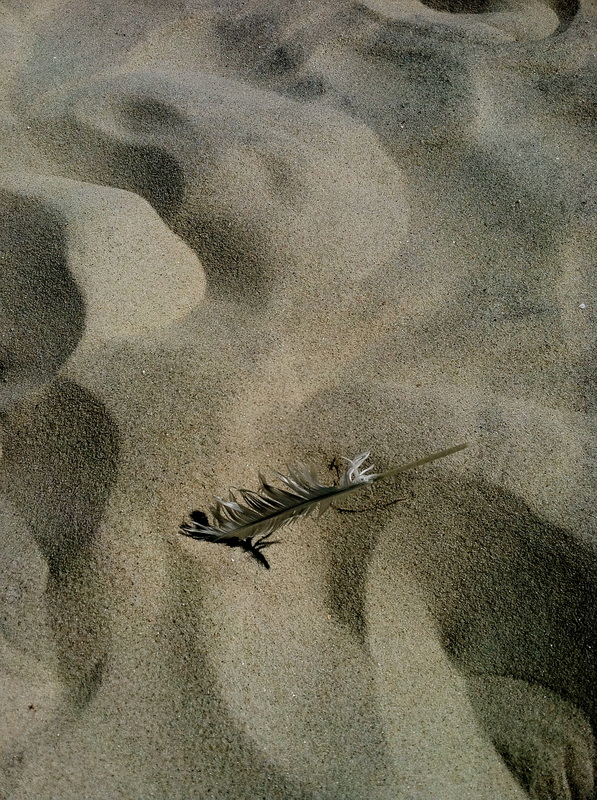 Wood Shed (Natural materials are a beautiful thing.)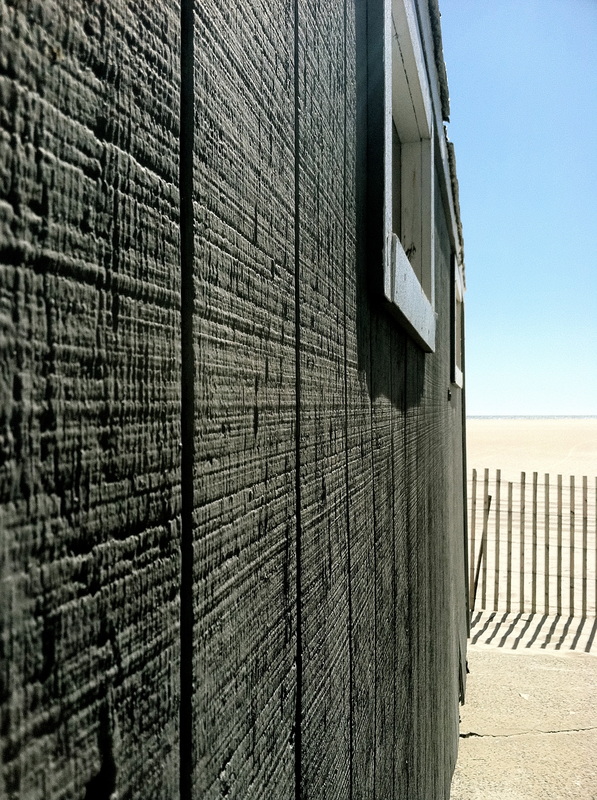 Metal (Birds posed for free.)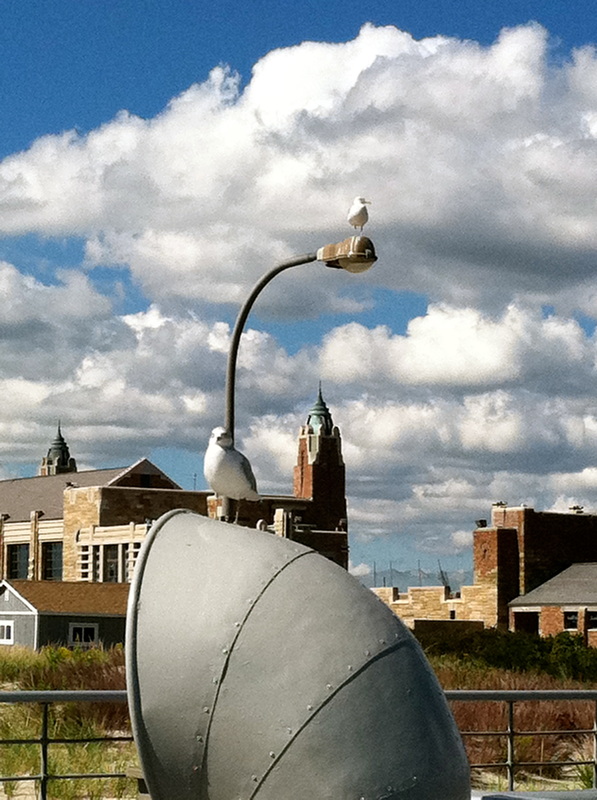 Cloth (It's as if the Flag is reaching towards the sun!)