The word "rare" can mean many different things to many different people. So here's the definition of "rare".

Definition of Rare: adjective, rarer, rarest.
1. coming or occurring far apart in time; unusual; uncommon: a rare disease;
2. thinly distributed over an area; few and widely separated. Lighthouses are rare on that part of the coast.
3 unusually great: a rare display of courage.


This brought me back to a place in Newport, Rhode Island called The Black Pearl Waterside Patio. Photographed below, this restaurant is known as one of Newport's most popular waterside "hot spots" during the summer months with a view of magnificent Newport Harbor.

Black pearls are a rare find because it takes extremely rare conditions to form them.
​
A natural black pearl is more expensive and mysterious than its classic off-white cousins.
And for good reason: Although manufacturers can dye pearls black,
it takes extremely rare conditions to form pearls that have that dark, eerily iridescent glow.
Black pearls that are not cultured that is, ones that are not grown under tightly controlled conditions by pearl farmers begin forming much like any other pearl.
When an irritant, such as a grain of sand, gets stuck inside the oyster's body,
the animal tries to ease its discomfort by coating the speck in calcium carbonate,
which hardens to form a pearl. The pearl is made up of the same
luminous, iridescent substance
that the oyster lines the inside of its shell with. Black pearls are formed when that piece of sand gets stuck in the body of a very specific type of oyster, the Tahitian black-lipped
Pinctada margaritifera
. The interior shell, called the nacre, of most oysters is usually a glossy white or silver but the Tahitian black-lipped oyster features a thick band of black. If the pearl forms near that band, it will
suck up that coloring
.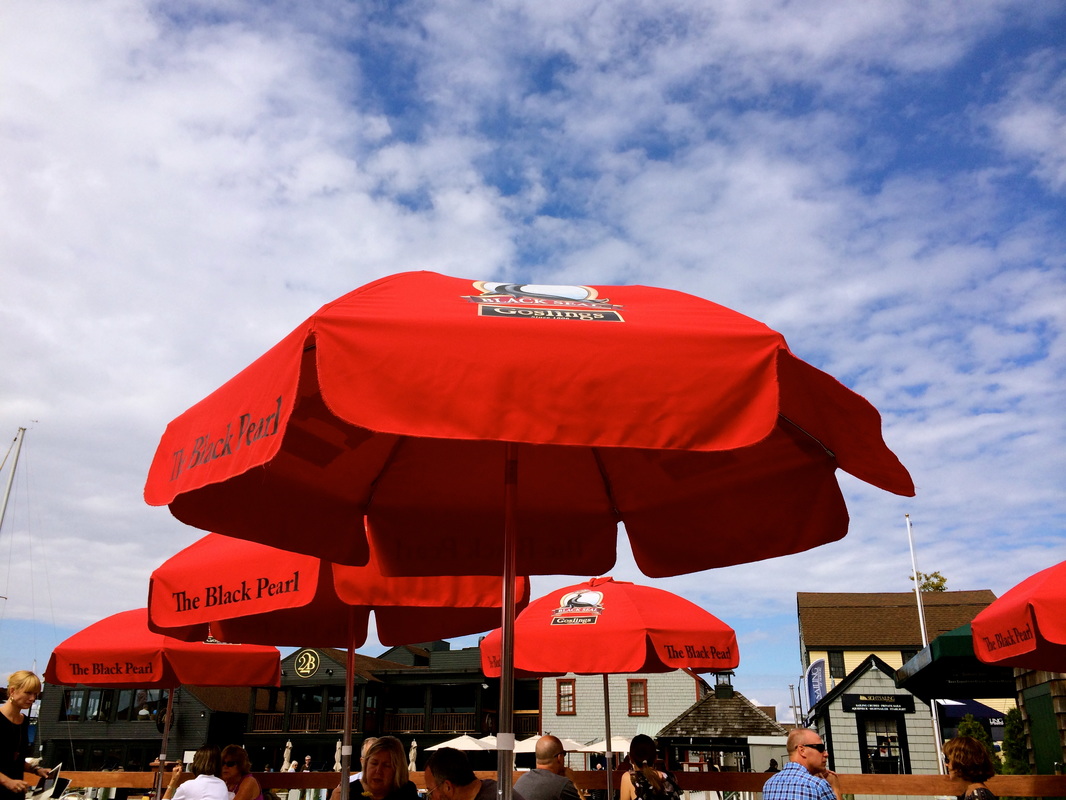 The Black Pearl Waterside Patio
Newport, RI - 2013