A page from my book "Rise and Shine".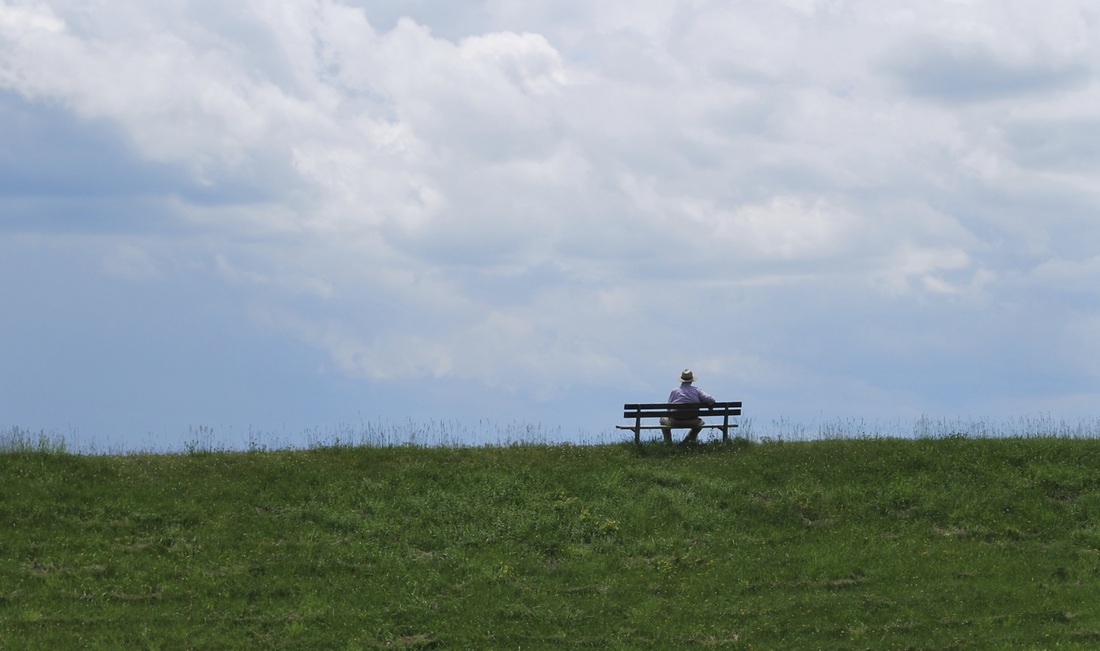 Time To Rest
Lake Wallenpaupack, PA 2009


The man sat alone on the bench overlooking Lake Wallenpaupack.
From my perspective, I could not see his face or the view of the lake.
He wore a lavender shirt, tan dockers and distinguished summer hat.
The blue sky and lush green grass provided a picturesque backdrop.

The tranquility was inviting.
To just sit and relax and enjoy a beautiful summer's day.
We often decline invitations of tranquility.
Hectic lifestyles and schedules keep us running.
"This and that" must be done now.
We will rest later.

Then there are those times when our bodies invite us to rest.
Illness strikes and the running stops.
We must rest now.
"This and that" must be done later.
---
Come to me, all you who are weary and burdened, and I will give you rest. Matthew 11:28